CJSR teamed up with a local (and incredible) designer to create, in our humble opinion, the greatest T-Shirt, Hoodie Combo in the history of T-Shirt, Hoodie Combos. Check them out! Want? They'll be exclusively available during this year's CJSR FunDrive. All you have to do to get your hands on them is make a pledge in support of your favourite community radio station, between September 26th to October 6th.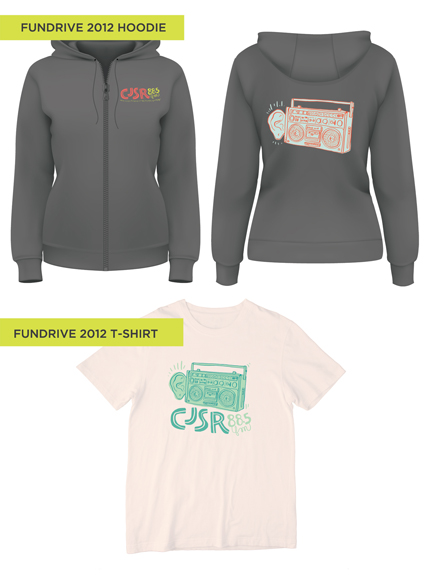 Looking for a complete list of this years SWAG? Stay tuned. We'll have a complete list along with their accompanying pledge donation levels so, so soon.
And remember: Dial or click to donate during this year's FunDrive. 780.492.2577, cjsr[dot]com.