What is FunDrive?
FunDrive is CJSR's most important fundraising event! For a mere 9 days, we ask our listeners to pledge their support for independent radio in Edmonton by making donations to CJSR by calling in, or donating online. FunDrive ensures we can continue to rule the airwaves for another year.
Why do we have FunDrive?
Listeners who pledge their support for the station are taking an active role in keeping CJSR on the air. CJSR 88.5FM is a non-profit campus-community radio station run by a small handful of staff and over 200 unpaid volunteers. All money raised goes not only towards keeping our station running, but also towards improving it. Monies collected during FunDrive account for a large portion of CJSR's annual operating budget.
FunDrive Art Archive
2020: Audio Passport by Maaike Lynn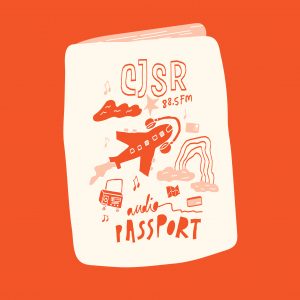 2019: Homegrown Radio by Borys Tarasenko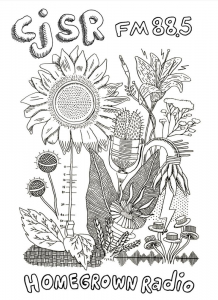 2018: Anatomy of Radio by Raymond Biesinger