On January 7th, 2014, CJSR will celebrate 30 years on the FM airwaves in Edmonton. That's 30 years of broadcasting alternative music and news that matters to the diverse communities across Edmonton. That's no small feat for a tiny, independent radio station.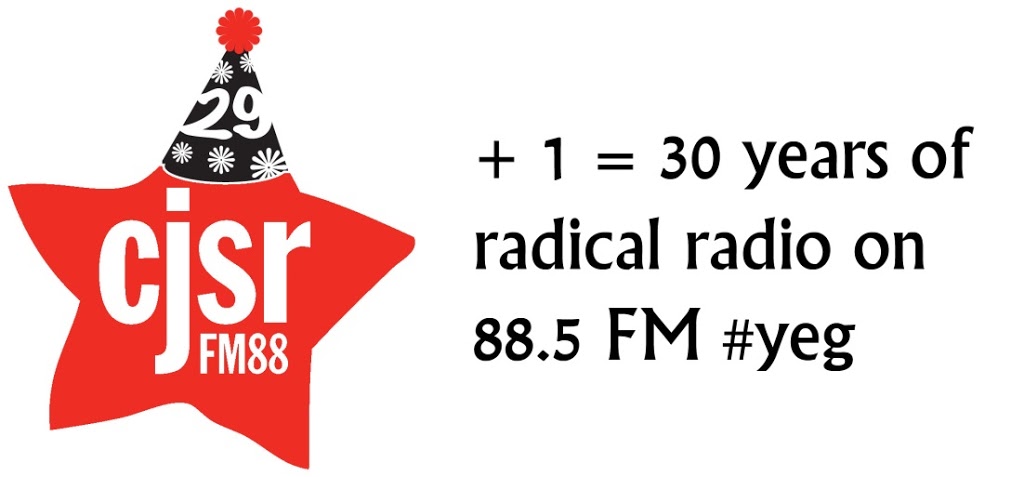 We know that this special anniversary wouldn't have been possible without your support and involvement CJSR. And so, in the spirit of the occasion, we want to give you, the opportunity to get involved with the celebrations.
Perhaps you were a DJ or volunteered at CJSR?
Maybe you heard a song on 88.5 FM that made you fall in love with a new band, or even had your music played on CJSR?
Maybe you have an idea about how CJSR has shaped Edmonton's arts and culture scene over the years? Or, maybe you just continue to wear that rad CJSR hoodie that you received for pledging to the station years ago?
We want to hear from you!
Email from pictures of old swag or logos, to bootleg audio from your favorite CJSR show, or anything that you think screams CJSR to 30th@cjsr.com.
Snail mail still works too:
Room 0-09 Students' Union Building
University of Alberta
Edmonton, Alberta, Canada
T6G 2J7