Come on an adventure with CJSR FM 88.5! For this year's FunDrive we went above and beyond to bring you the highest quality, best designed T-shirt and Hoodie that we possibly could.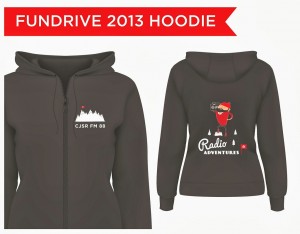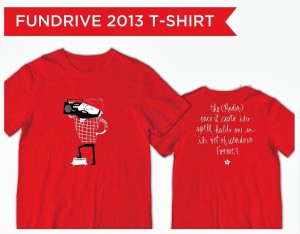 This year's FunDrive theme is Radio Adventures, so it was only appropriate that we teamed up with Edmonton's own Mount Pioneer to design this year's SWAG.
The apparel will be exclusively available during this year's CJSR FunDrive. All you have to do to get your hands on them is make a pledge in support of your favourite community radio station, between September 25th to October 5th, 2013.
Looking for a complete list of this years SWAG? Stay tuned. We'll have a complete list along with their accompanying pledge donation levels so, so soon.
And remember: Dial or click to donate during this year's FunDrive. 780.492.2577, cjsr.com. We'd appreciate your support!