Fresh radio documentaries from around Canada, on the airwaves this July!
We're proud to announce that CJSR is co-presenting the SurroundSound festival with Ottawa's CKCU this summer.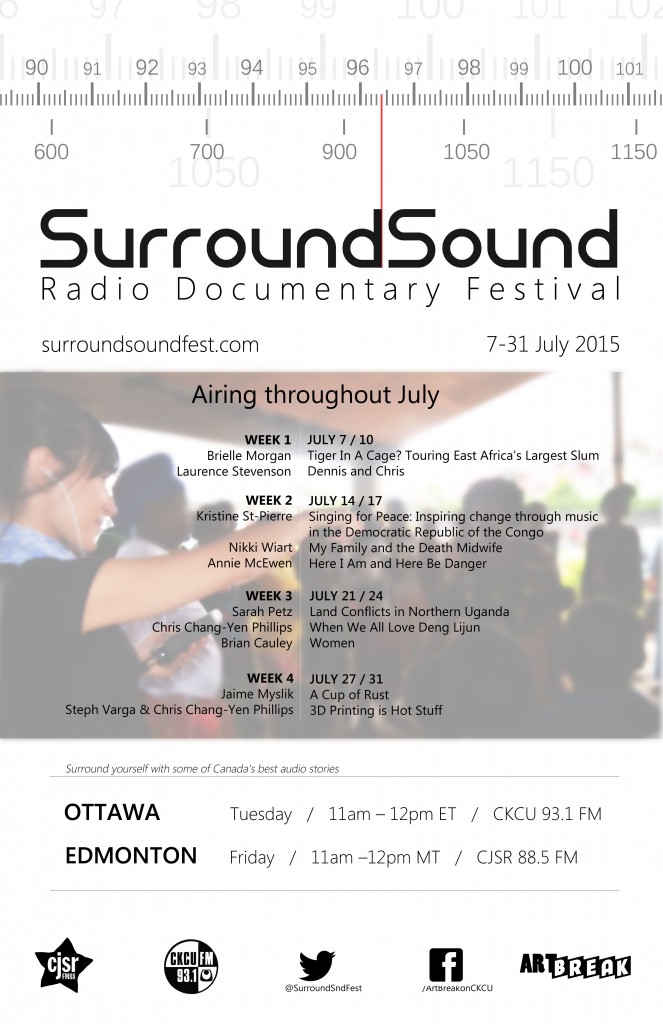 SurroundSound is a new Canadian radio documentary festival celebrating interesting and compelling audio stories by both emerging and veteran journalists, producers and writers. The festival takes place over four weeks in July. There'll be a selection of documentaries airing each week in both Ottawa and Edmonton.
Tune in Fridays at 11 AM in Edmonton and get your fix of docs about everything from songs for peace in the Democratic Republic of Congo to grieving with a death midwife in Alberta.
More deets: http://surroundsoundfest.com/