Discover your jazz with the TD Edmonton International Jazz Festival. 
We're thrilled to be a media sponsor of Jazz Fest 2015! Below is a small selection of some of the great events this year, including:
 Co-headliners: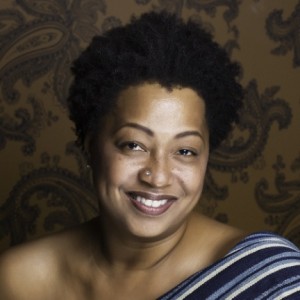 Ms. Lisa Fischer & Grand Baton
Mon, June 22 @ Winspear Centre- 7:30 PM
Lisa, featured in the doc Twenty Feet from Stardom, proves she's more than just one of the world's greatest backing vocalists. Her astonishing range and mastery of the stage (which has graced the respective stages of the Rolling Stones, Nine Inch Nails, Chris Botti and Sting) will be front and centre at the Winspear, 4 Winston Churchill Square.
The Bad Plus Joshua Redman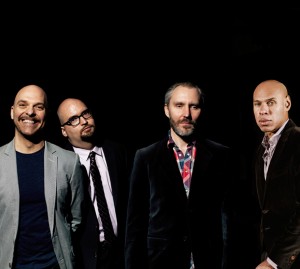 Friday, June 26 at Winspear Centre 7 PM with opening act Kneebody
New York's leaderless, genre-defying trio The Bad Plus have gained acclaim for their telepathic interplay, which is made even more stunning with the addition of acclaimed, charismatic saxman Joshua Redman. Catch them along with LA's eclectic and rock-influenced ensemble Kneebody on June 26th at the Winspear, located at 4 Winston Churchill Square.
Club Series at Blue Chair Café and Café Blackbird: various dates. Blue Chair is at 9624 76 Ave (shows from 8:30 to 10:30 in the evening unless otherwise specified), while Blackbird Café is located at 9640 142 St and its Club Series shows take place from 8 to 11 PM unless otherwise noted. 
June 19th- The JQ, featuring local pianist Charlie Austin, brings its leader's decades of experience (including appearances with Mel Torme, Henry Mancini and the Edmonton Symphony Orchestra) to the Blue Chair Café for an intimate performance.
Also on June 19th– Edmonton's youthful guitar, drums and bass trio Hansen, Patterson and Wood perform a set of originals and standards bearing the influence of Tin Pan Alley, hard bop and modern jazz at Café Blackbird.
The evening of June 20th brings local genre-benders The Fusionauts to the Blue Chair Café, while emerging pianist Stephanie Urquhart and her Quartet perform the same night at Café Blackbird.
It's another difficult decision during the day on Sunday, June 21st, as Jazz Fest presents two separate Father's Day Jazz Brunches. At Blue Chair Café from 9 until 3:30, enjoy your eggs benedict to the strains of the electric piano laden Jazz Passages Trio, led by double bassist Farley Scott. Meanwhile, guitarist Jamie Philp leads his own Trio through jazz standards and more at Café Blackbird from 11 through 2. Make it a jazzy Father's Day with one of these delectable brunch options!
Outstanding Canadian vocalist Cheryl Fisher, together with her Quintet featuring woodwind guru Eric Allison will perform at Café Blackbird on the night of June 21st. The next evening, the venue will play host to the up and coming Erica Dawn Quartet, featuring Dawn's smooth and sultry vocals. Also on the 21st, Prequal, with the white hot sax of Jerrold Dubyk along with a crack band including the keyboards of Chris Andrew, will take the stage at the Blue Chair Café.
The Club Series concludes on Saturday, June 27th with shows by accomplished young singer, bandleader and composer Mallory Chipman and Medicine Hat's precociously talented guitarist Mo Lefever along with her quartet. Learn more about the series and the rest of the festival at edmontonjazz.com!
Emerging Artist Showcase
Various dates from 6:30 to 7:30 at the Old Strathcona Performing Arts Centre (OSPAC) located at 8426 Gateway Boulevard.
A free series featuring the talents of several acts just beginning to establish themselves on the scene. Donations are welcome.
 On Friday, June 19th, catch the Mars Hill Trio featuring guest pianist Chris Andrew. This three-piece comprises guitarist Brian Raine along with Andreas Wegner on bass and drummer Josh Miller. Their amalgam of jazz, funk and sonic exploration is governed as much by youthful energy and deep grooves as the discipline of influences like Pat Metheny and Charlie Hunter. And they sound twice as nice when joined by Chris Andrew, one of Edmonton's most respected keyboardists!
Cardioid will perform its world music-inflected jazz-funk fusion on June 20th. Featuring the talents of Justin Moes, Eric Doucet, Andreas Wegner and Brendan Lyons, this local group continues to push its collective musical boundaries.
Equal parts R&B, soul, pop, hip-hop and jazz, Edmonton's rising star Sydney Love will bring her intoxicating blend of musical styles to the OSPAC on Friday, June 26th. Accompanied by fellow MacEwan-trained players Kevin Castro, Reid Thiel and Shaquille Headley, her versatility is sure to impress the uninitiated.
The final entry in the showcase series will be the Joseph Semple Trio on June 27th. The clarinettist will be joined by a sparse but powerful rhythm section comprised of Kyle Hollands and Josh Miller on electric bass and drums respectively for an evening inspired by the chordless combos of pioneers like Sonny Rollins and the recently deceased Ornette Coleman.
Late Night Spotlight
Various dates from 11 to half past midnight at the Old Strathcona Performing Arts Centre (OSPAC) located at 8426 Gateway Boulevard. 
Nothing sounds better in the moonlight than a spotlight on moody, sensual jazz.
A/B Trio along with Mike Murley will take the OSPAC stage on the opening night of Jazz Fest with its modern sounds highly influenced by the likes of Chris Potter and Dave Holland. The local trio, comprised of drummer Thom Bennett, Josh McHan on bass and saxophonist Dan Davis finds another sonic dimension with the addition of a second sax as played by Toronto's Mike Murley. Hear it for yourself on Friday, June 19th!
One of our city's finest veteran pianists, Chris Andrew performs with his titular Quartet on June 20th. This winner of multiple prestigious will excel in in the lunar hours with a band of luminaries: no less than bassist John Taylor, drummer Sandro Dominelli and Jim Head on guitar.
 A terrific Polish jazz ensemble, High Definition Quartet, will give a late night display of its fresh, original sound on June 26th. Featuring the talents of Mageusz Sliwa, Piotr Orzechowski, Alan Wykpisz, Ken Ychicawa, you'll clearly hear the sounds that has attracted the attention of musicians and fans including trumpet giant Randy Brecker.
Finally, Jim Head Quartet is one of the city's finest acid-tinged modern improvised jazz groups. Its guitarist leader's richly textured and adventurously melodic compositions are given ample support by bandmates Chris Andrewm Josh McHan and Thom Bennett.
Learn more about these and many more events at edmontonjazz.com.