Donated to CJSR's FunDrive? Thanks so much, come pick up your swag at Iconoclast Coffee!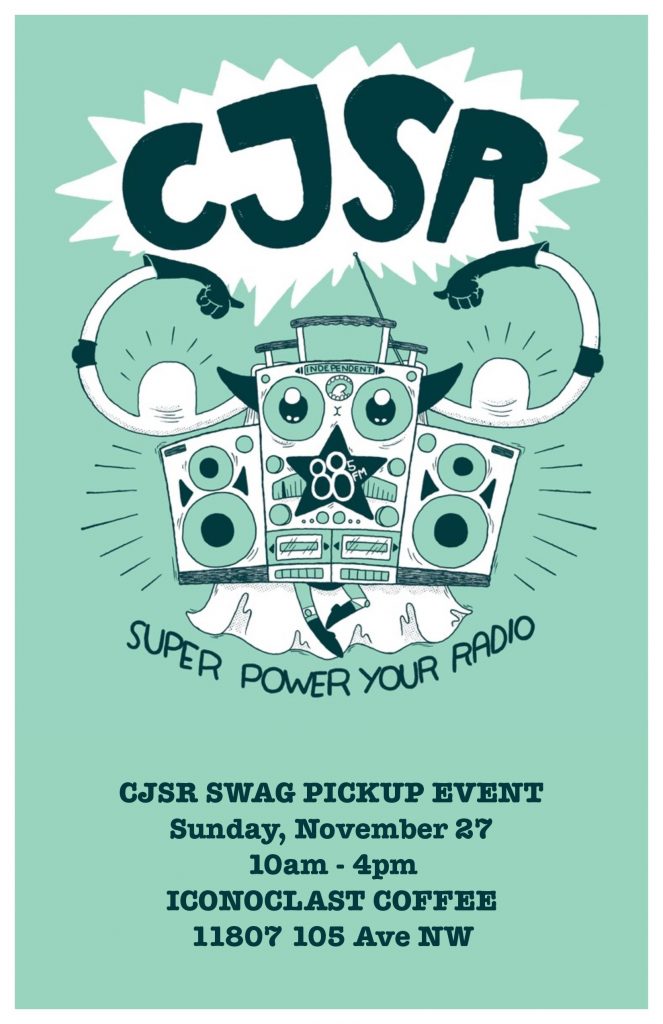 Donors like you make CJSR's work possible! Thanks for supporting your listener-supported, campus community radio station. With your help, we raised over $108,000 in pledges and donations.
If you donated more than $30, you earned some great CJSR swag. To grab it, come by our swag pickup event:
Sunday November 27
10 AM – 4PM
Iconoclast Coffee
11807 – 105 Ave
And if you didn't have a chance to donate yet, it's never too late. Head to cjsr.com/donate.