Who picked up a golden record this year?
CJSR's Volunteer Awards recognize the outstanding achievements of the many volunteers who keep CJSR on the air with high quality programming that challenges the status quo.
This year's winners:
200% Fresh – Shout For Libraries
Most Reliable Fill-in – Ross Nicoll
Wildlife Wrangler – Taimoore Bhatti
Holding it Together – Rose-Eva Forgues-Jenkins
Tender Loving Chair – Tall Brian
Right Out the Gate – Shawn Hou
Knights of the CJSR table – João Krieger, Robin Hebert
Fundraisiest Awards | 1 Hour Category: It Takes A Village, Runner-up: The Shoebox
Fundraisiest Awards | 2 Hour Category: Working On Leaving The Living, Runner-up:Jazzology
Fundraisiest Awards | 2 Episode Category: Big A, Little a/Rockenrolleum, Runner-up: Catch The Beat
FunDrive Superstar | Winner: John Richards
Rookie Volunteer of the Year – Elizabeth Dowdell
Gary McGowan Veteran Volunteer Of the Year | PETE THE ROCKER
MVP – Hannah Cunningham
Best Gnu Show – Winner: PHASED OUT  Runner-Up: From Here We Go Sublime
Best News Show – Winner: Moving Radio  Runner-Up: Terra Informa
Dave Finkelman Award For Best Music Show – Winner: Heavy Metal Lunchbox; Runner-up: PHASED OUT
Best Co-Hosts – Winners: Phil & Tall Brian (Heavy Metal Lunchbox); Runner-up: Rylan & Brittany, History of Punk
Best Host – Winner: Ryan Rathjen (DJ Acid Wash); Runner-up: David Stone
National Campus Radio Awards
Honourable Mentions
Best in Student Programming – Youth Voices and Climate Change by Andrea Wiebe, The Journey of Chilean Exiles and Change in Identity by Marcela Cubillos
Best Documentary – The Ballad of Myrtle and Charlie Ed by Anthony Goertz
Music Award: Pop / Dance – Canadian Producers by Cosmic Roots: Anna Bishop
Music Award: Indie/Rock – The Music of Spiderman by The Rockenrolleum: Luke Streisel 
Music Award: Hip-Hop/Funk – Hip Hop Spread on Planet Bread: Luca Petryshyn 
Creative Production – CJSR FunDrive Promo: Rockin' Petes by Chad Brunet
Award Winning Programs
Women's Hands and Voices – I'm Afraid of Men/Men are Afraid of Me by Adamant Eve: Rose-Eva Forgues-Jenkins, Lisa Pruden, Marco Visconti
Music Award: World Beat – "1983" by 5 River Beat: Ramneek Tung
Music Award: Jazz and Blues – Calling All Blues: Grant Stovel, Graham Guest
Below, some of the award winning volunteers who were able to attend: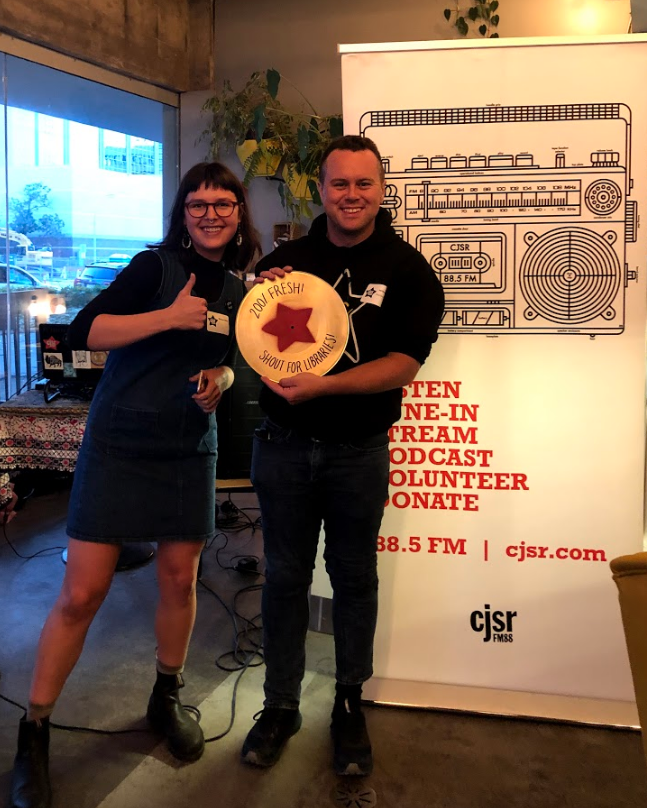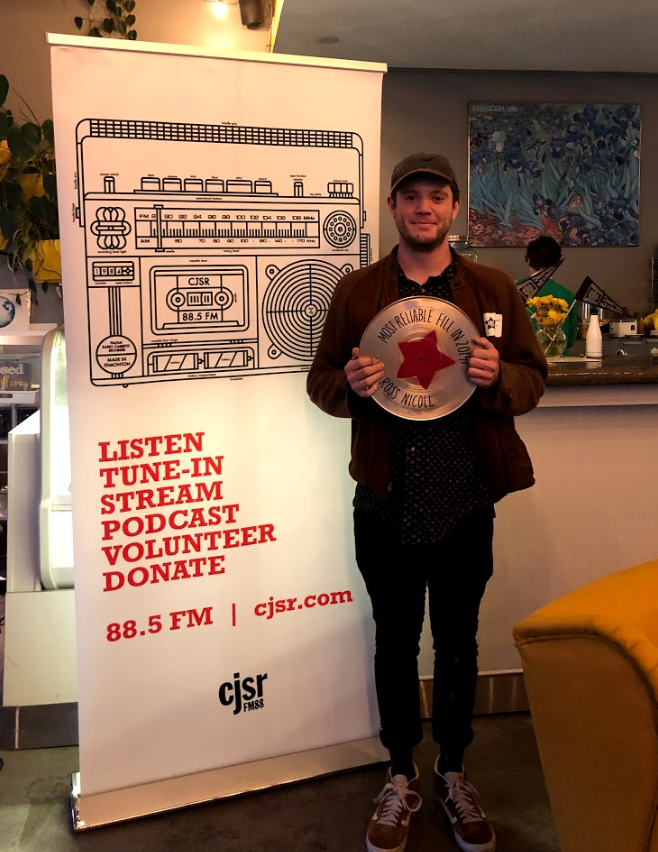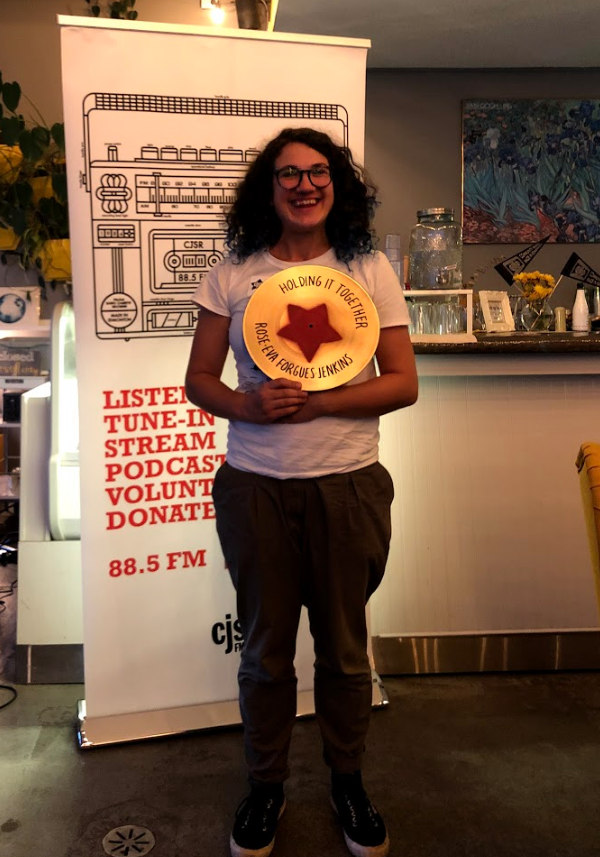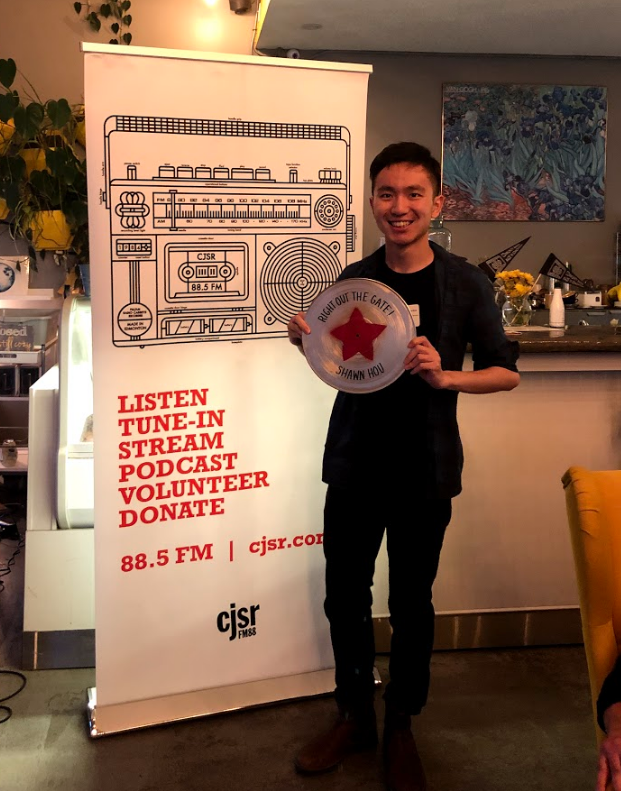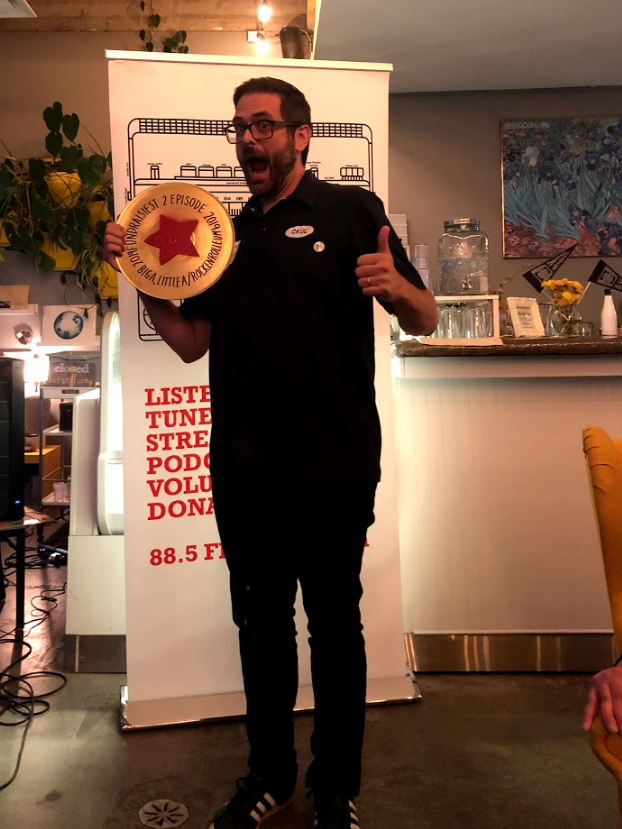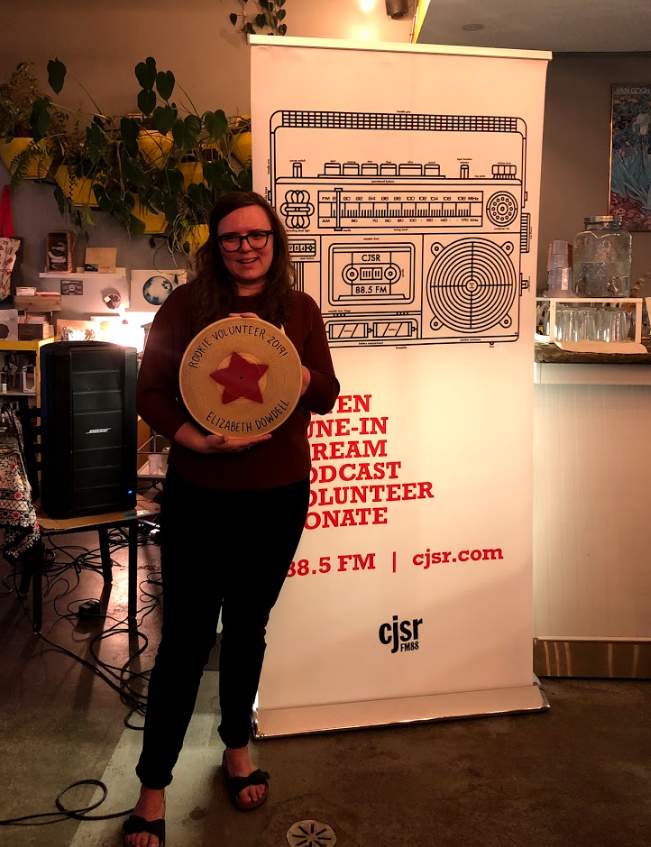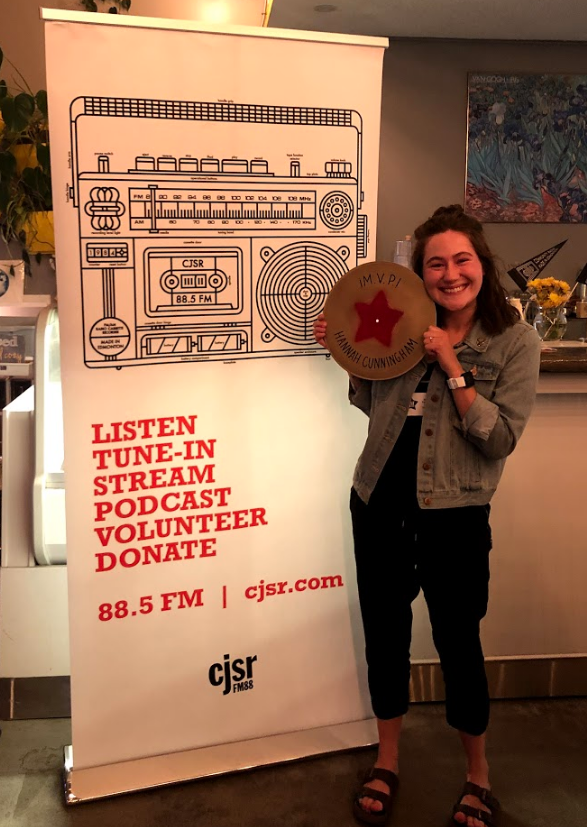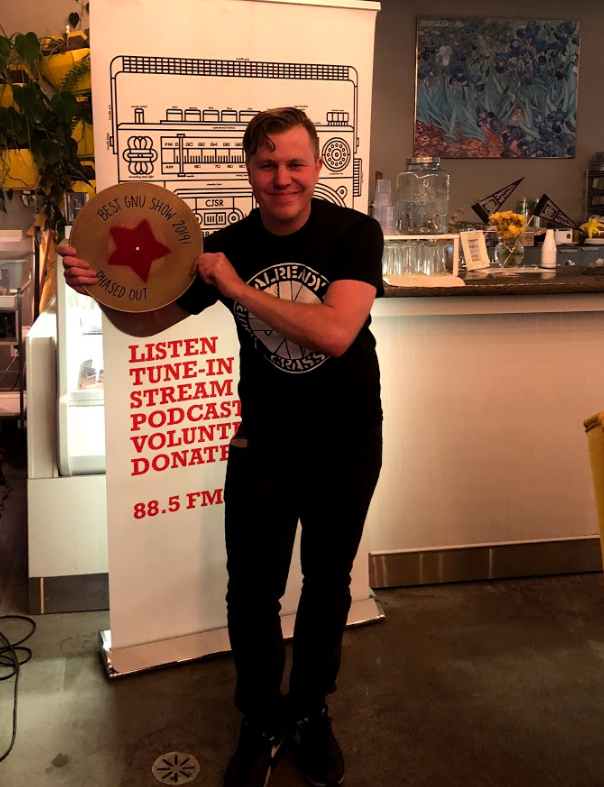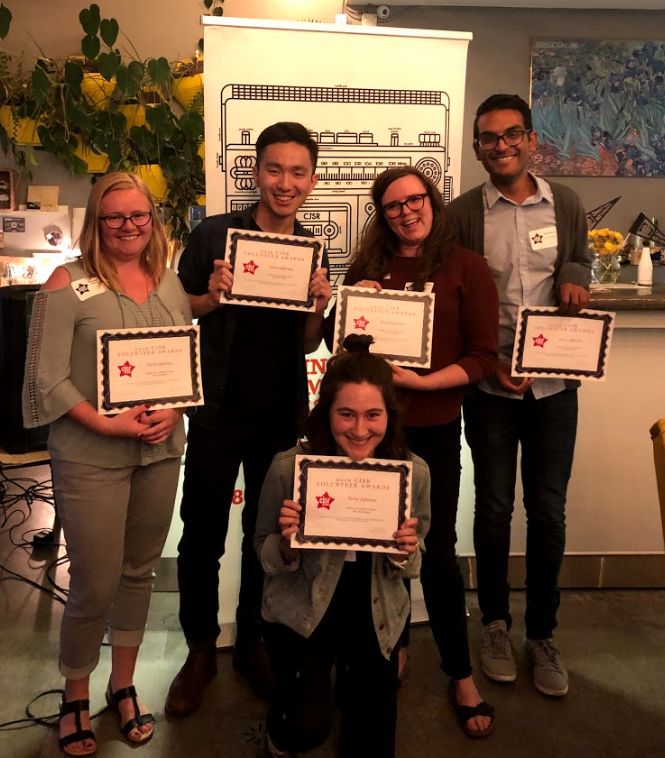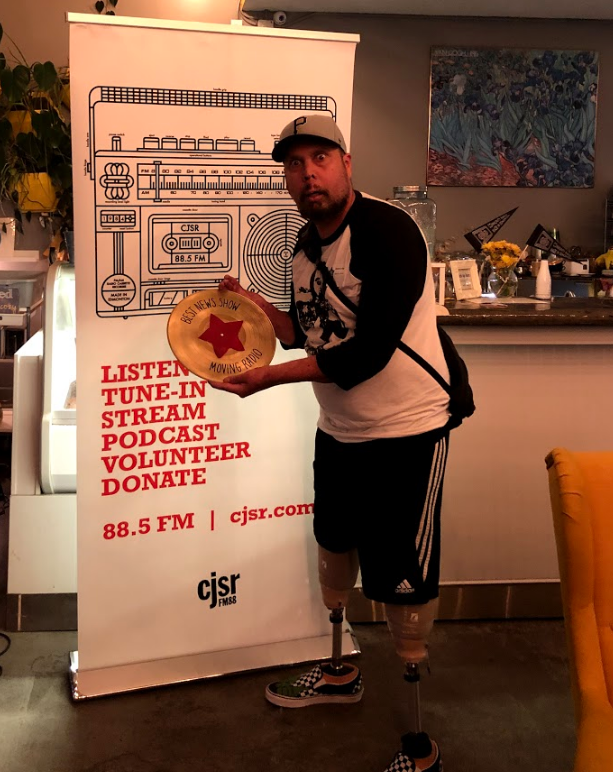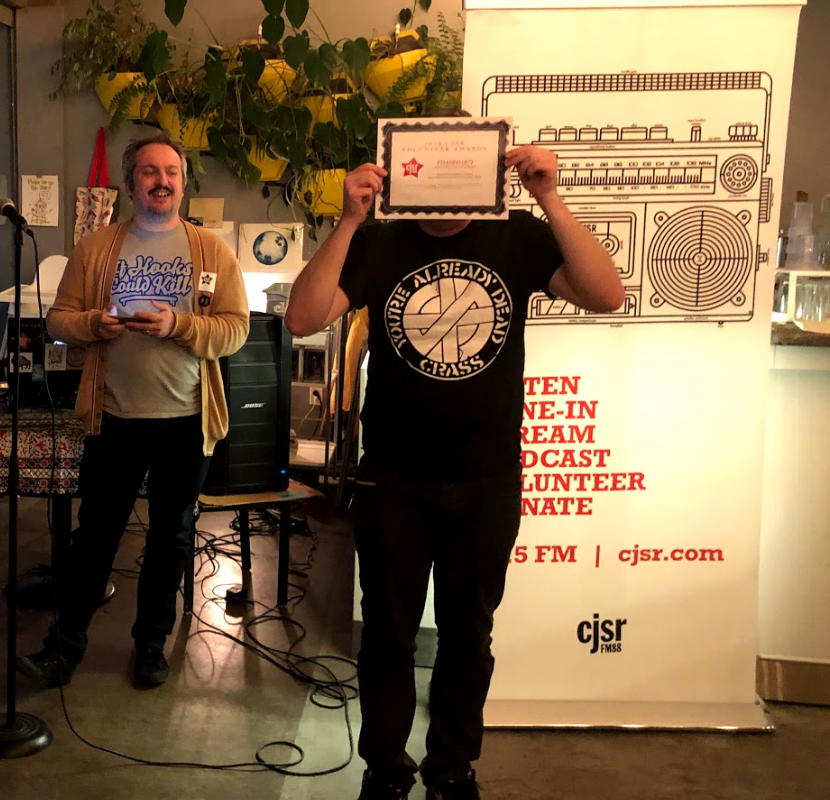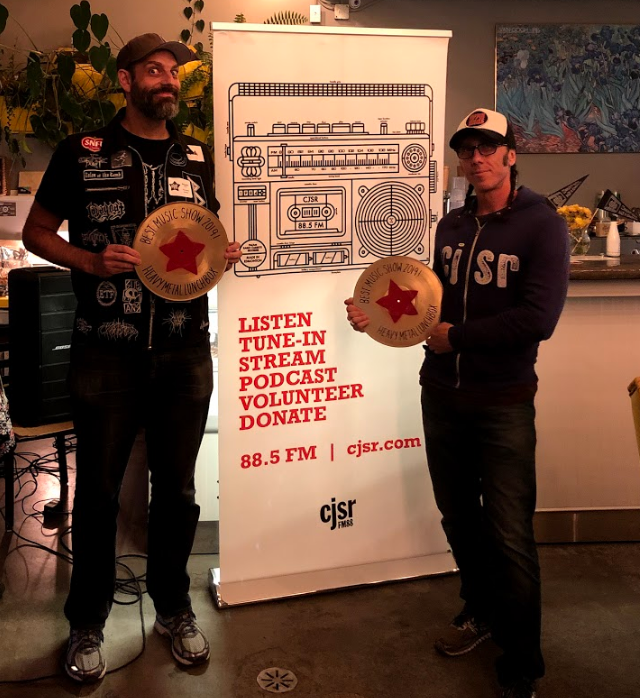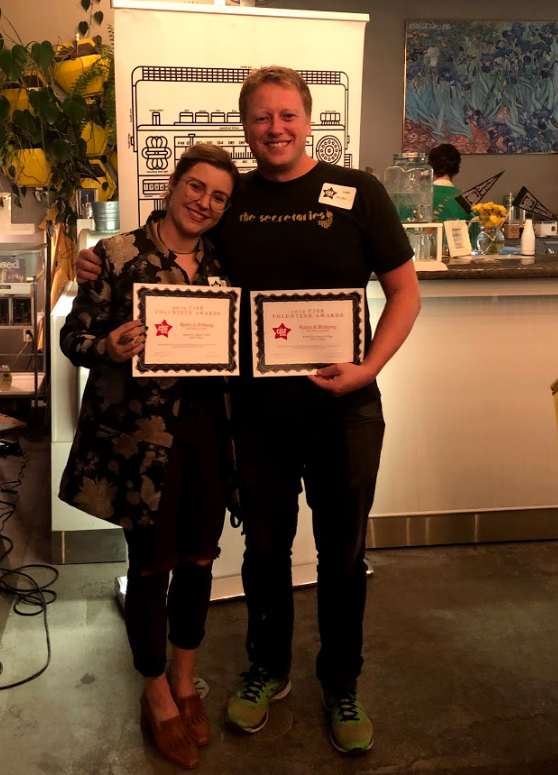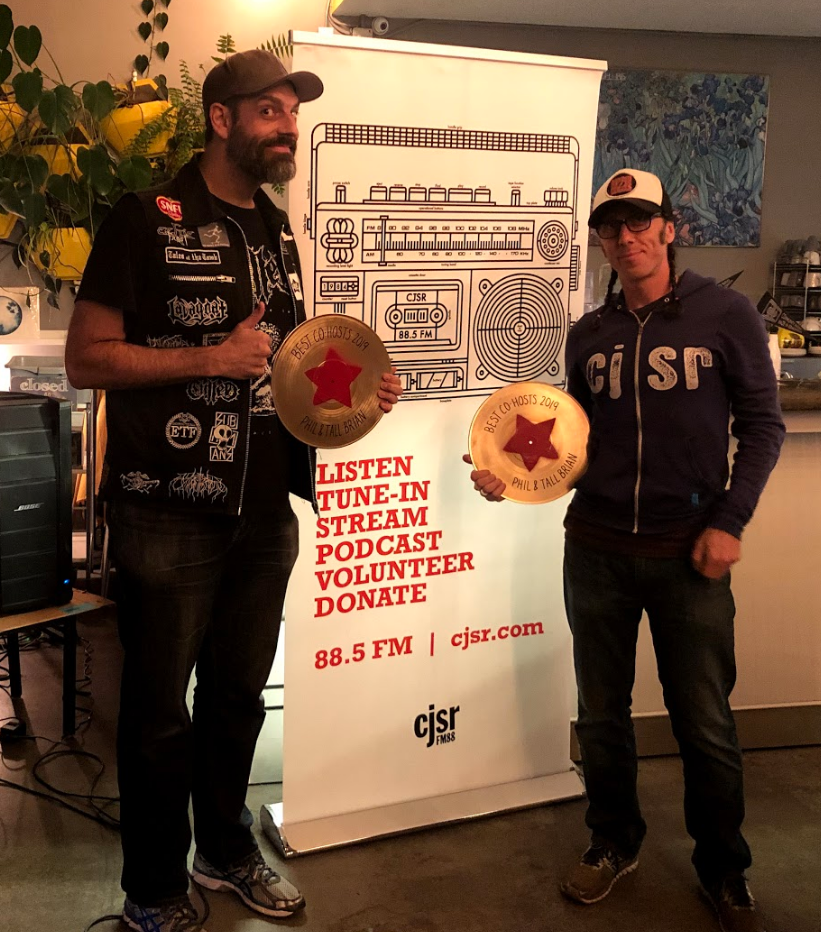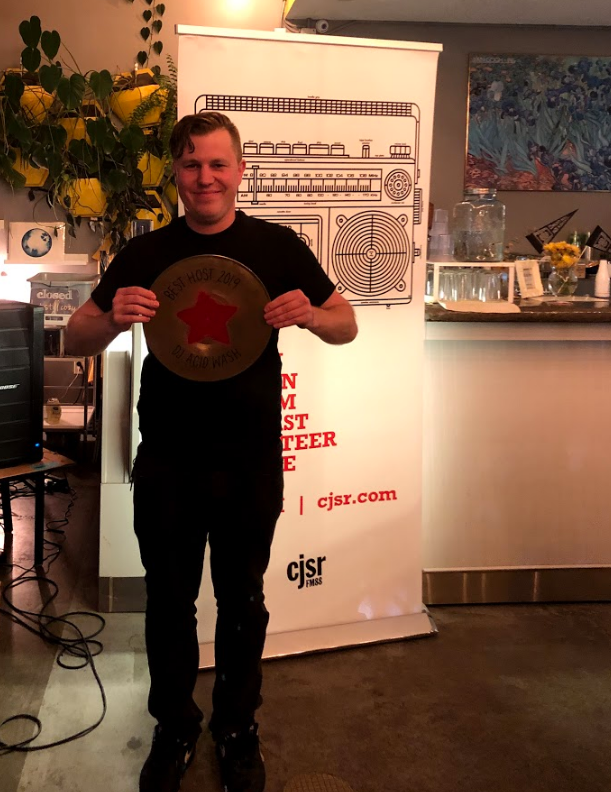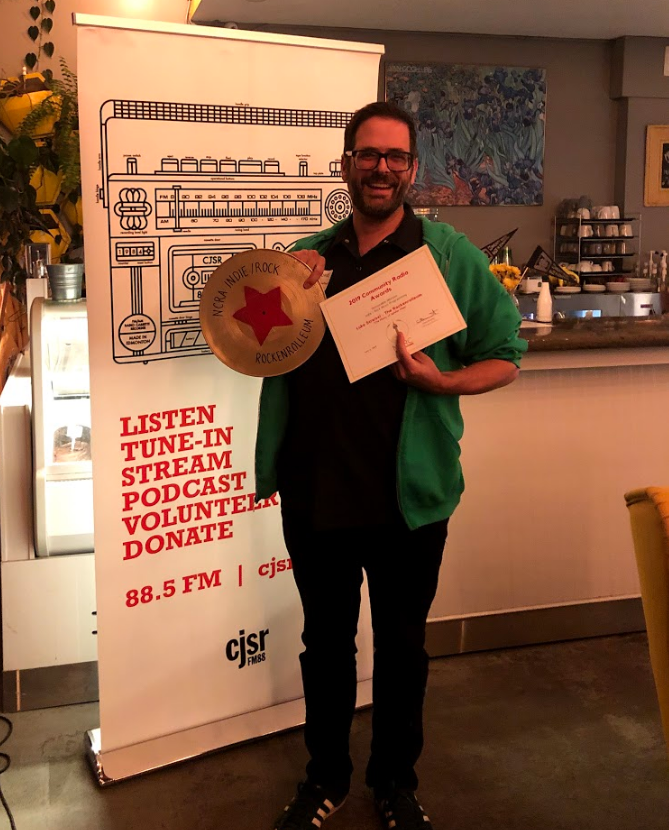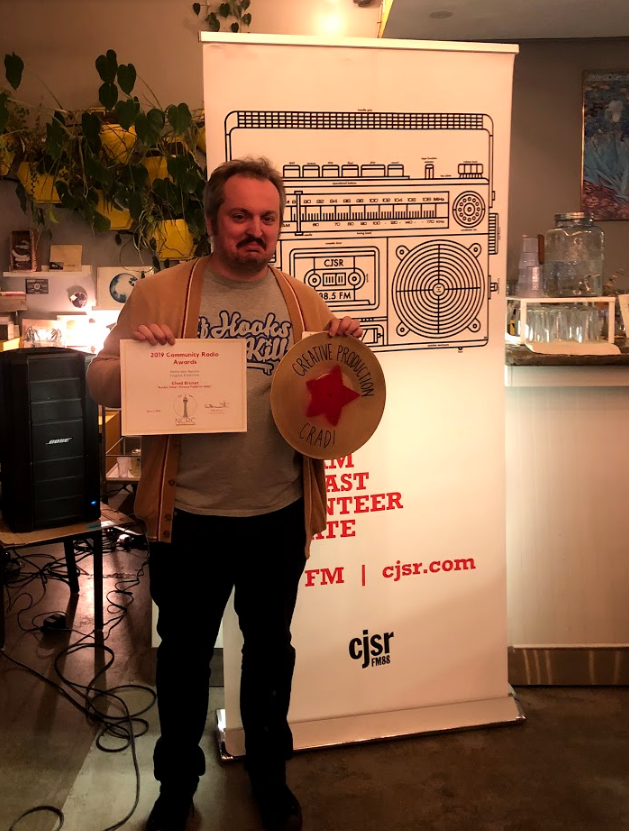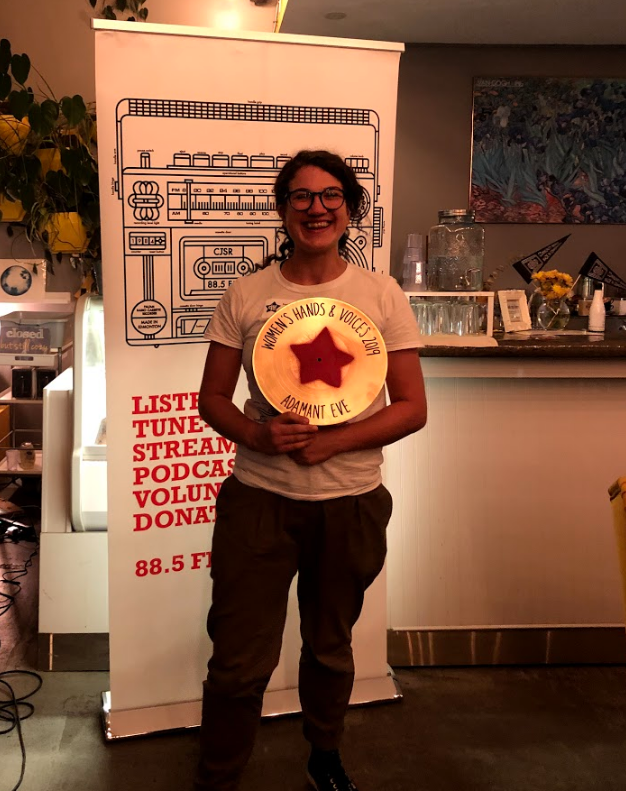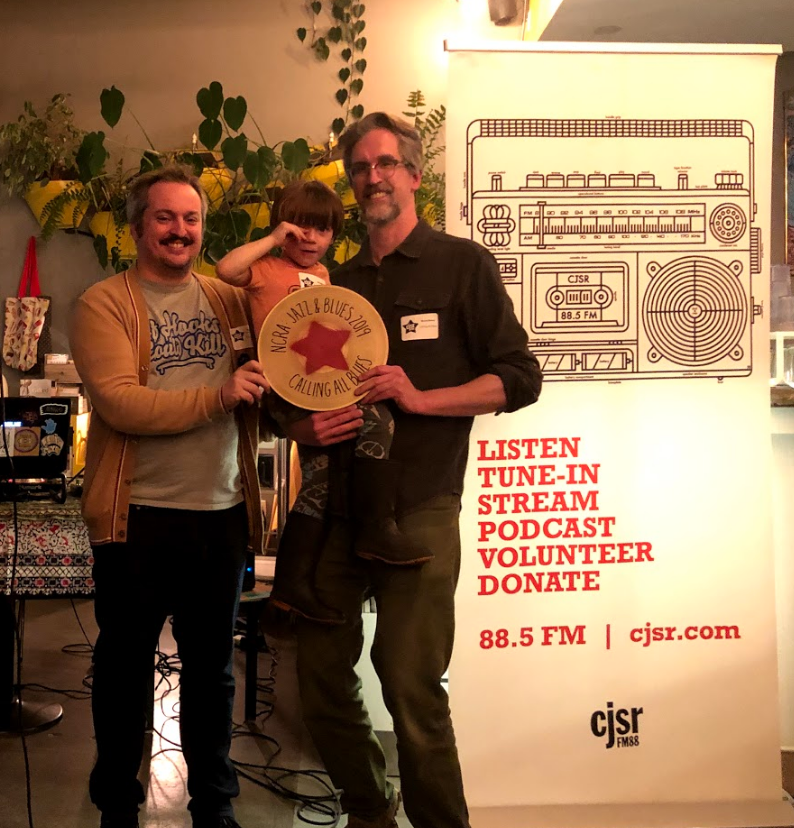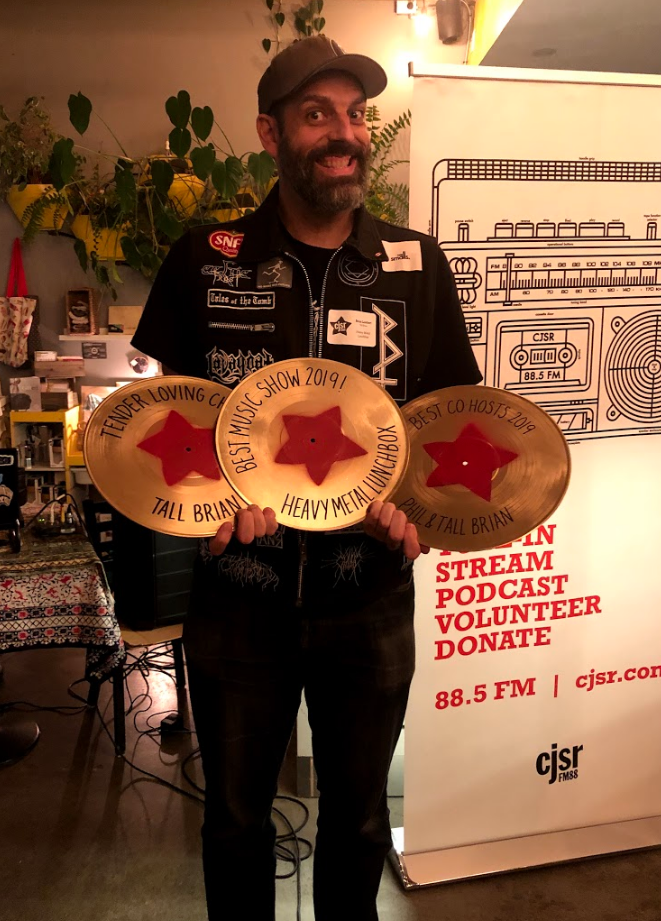 Thanks to everybody who came out to our volunteer party and awards ceremony. Many thanks for your efforts on the stations behalf all year long – CJSR is not possible without the hard work and commitment of our many volunteers.
And thank you to the Nook Cafe for their support of this event.