If you donated during our recent FunDrive and were eligible for swag, please join us at our swag pick-up event on November 24 at The Grizzlar Coffee & Records.
When: Sunday, November 24, 2019 (10 AM – 5 PM)
Where: The Grizzlar Coffee & Records (10557 109 St NW, Edmonton AB)
What: If you donated $30 or more during FunDrive, come pick up your swag. PLUS, free coffee for the first 40 people AND the Sampler Cafe!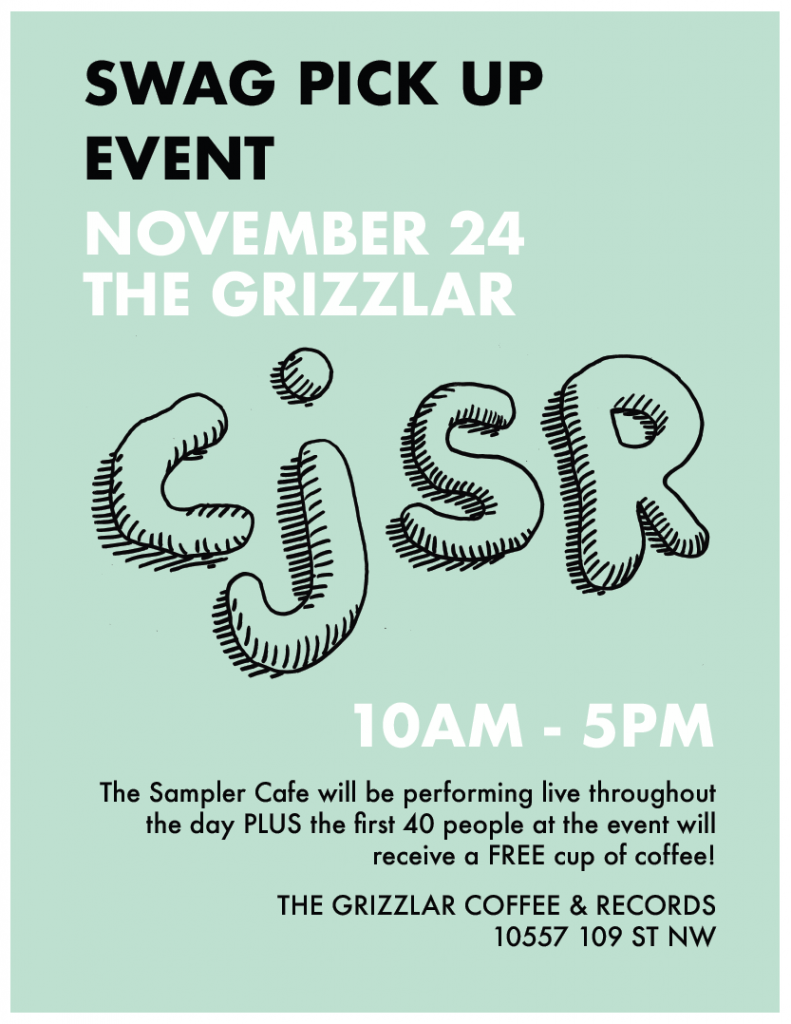 Thank you for your support of our community-powered radio station! Our recent FunDrive was a success and thanks to the support of our listeners, donors and volunteers, we came in at a total of $107,561 – beating our goal of $105,000! If you donated more than $30, you earned some great CJSR swag. To grab it, come by our swag pickup event:
And if you didn't have a chance to donate yet, it's never too late. Click here and order your swag now!