CJSR's top 100 and top 10 genre charts for the entirety of 2022 are available now. Is your favourite album on it? Is your band on it? Click through to find out!
Are you more interested in some DJ best of 2022 picks and other assorted memories? Then click this link instead!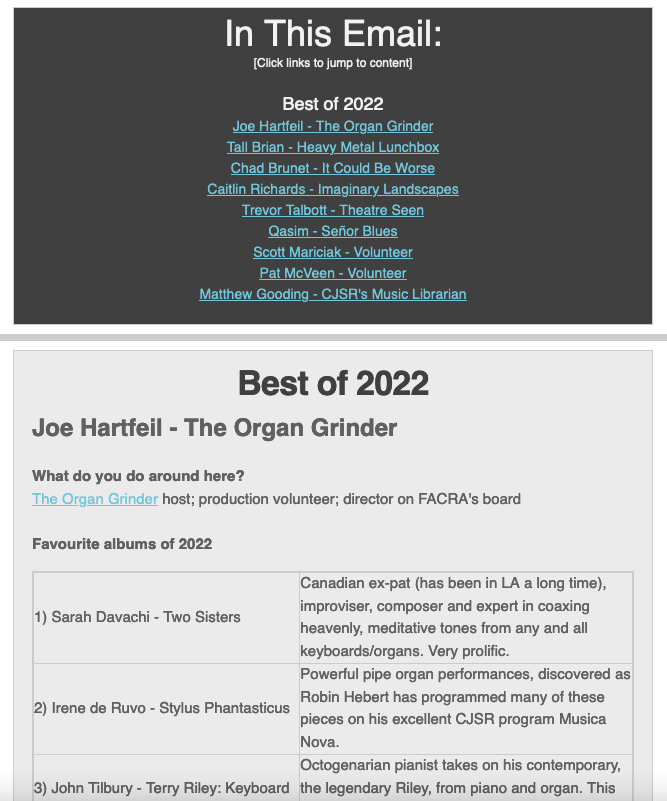 Thank you for listening and keep it up!