"Crazy Talk" isn't always a bad thing. Here on CJSR, it's a week of news and spoken word programming dedicated to mental health.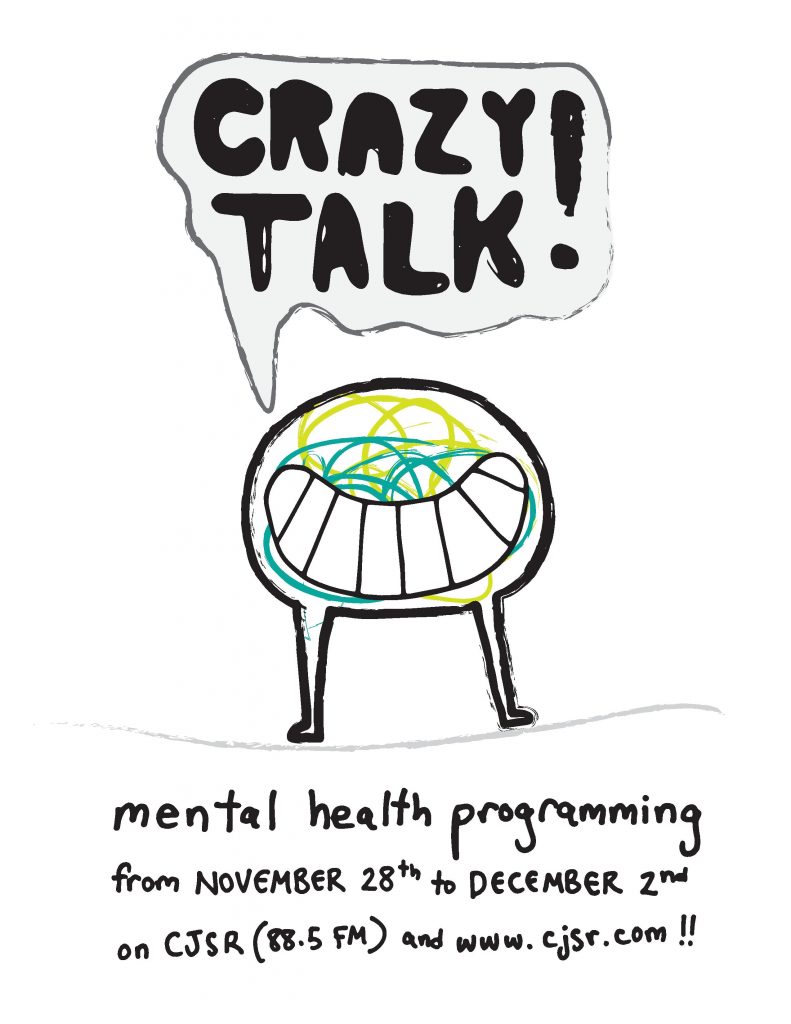 CJSR cares about mental health. Lots of us in the CJSR family have dealt with mental illness ourselves. That's why we're asking you to join us for this very special week of programming, live on 88.5FM, or online at CJSR.com, November 28th to December 2nd.
Tune into news and spoken word shows like Terra Informa, Moccasin Telegraph, GayWire, Word, and Topograph to hear stories about mental illness issues facing queer folks, how nature influences our mental health, and more.
Are you feeling down? Feeling like you might not have anyone to talk to, and that your problems are becoming overwhelming in your day-to-day? If you're in Edmonton, phone 780.482.4357, and if outside of Edmonton phone the Rural Distress Line at 1-800-232-7288. Both will connect you to the resources provided by the Canadian Mental Health Association. Visit edmonton.cmha.ca to learn more.