FunDrive 2020 runs from October 30 to November 7. Donate today to support local, independent radio!
Every year, we rely on our listeners to pledge their support for CJSR. If you love what we do–what we bring to radio dial–please donate to our annual fundraising event, FunDrive!
This year our goal is $75,000
How can you pledge your support? Choose your own adventure:
Click here to donate online! 
Dial 780.492.2577 ext 0 (your favourite CJSR personality may even take your pledge!)
Or, for the first time ever, you can text to donate! It's simple: donate $10 by texting CJSR to 41010. That's it. The donation will be added to your phone bill (Privacy Policy found here)
Need more incentive to give? One word: swag
This year, we have some super cool, limited edition, Audio Passport-themed swag for FunDrive donors! 
If you donate $30, you get the incredible Friends of CJSR discount card! The card basically pays for itself if you shop at any of our 63 super-cool Friend businesses.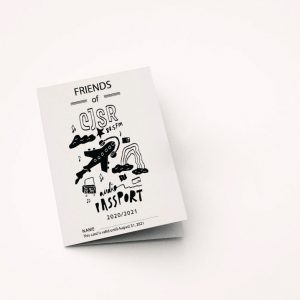 If you donate $50 or more, you are eligible for a tax receipt (cuz did you know that CJSR is a registered charity?!)
$75 donations will receive a Friends of CJSR Card and a nifty, custom shaped quality CJSR decal.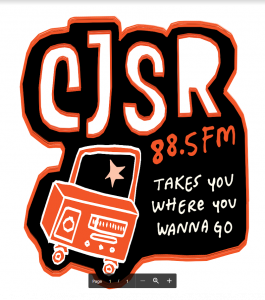 $150 donations will receive all of those fun goodies and a T-Shirt.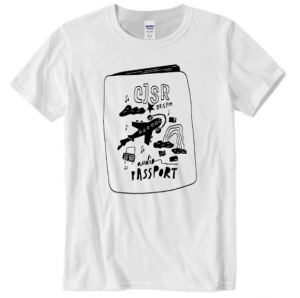 If you donate $250 you'll get everything listed above, and a limited edition CJSR Airplane Pin or a high-quality, woven patch.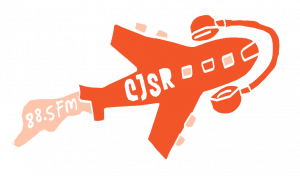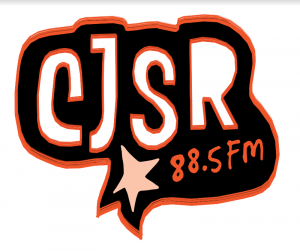 For donations of $500, you'll get all of that, and a Knit Cuff Toque with a red and black patch.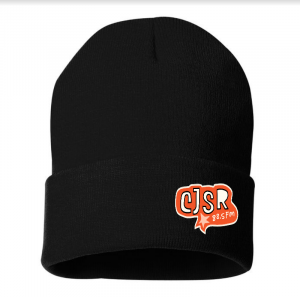 If you donate $600 to CJSR you'll be the proud owner of all of this year's merch, and your very own print of @maaikelynnn's lovely FunDrive Artwork!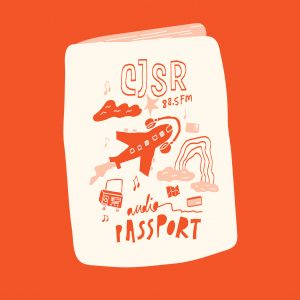 PLUS, you will be entered into our daily giveaways!
Daily Giveaways
Instead of show specific giveaways, this year we are doing daily station giveaways! Tune in to FM 88.5 or peep our social media for information on what each day's prize draw will be!
Thank you to our 2020 prize donors:
• Rainbow Visions / North West Fest
• Boocha Kombucha
• Blindman Brewing Company
• Blackbyrd Myoozik
• Dadeo Restaurant
• Alleykat Brewing Company
• Confetti Sweets
• Kind Ice Cream
• Re:Plenish
• Metro Cinema
• The Common
• Foosh
• Knifewear
• Filistix
• Arturo Denim
• Bentstick Brewing COmpany
• Cecil Frena
• Mint Records
• Sugared & Spiced Baked Goods
Money is tight this year? We get it; 2020 has been a rough one! That's why we have a ton of fun(drive) activities that you can do that also help spread the word about our event!
Scavenger Hunt

We will be hosting a scavenger hunt in which teams or individual players can compete to find objects, reach locations, and solve riddles on a list provided by CJSR! (Pssst, there will be prizes!)
Draw Along
If you don't want to brave the chilly October weather, tune into CJSR 88.5FM and draw with us! Daily prompts will be posted to our social media channels. We encourage artists of all skill levels and abilities to participate! 
Make sure to check in every morning at 8AM for our day-to-day run down (on the airwaves or via social media)!
FunDrive Program Schedule
For a full listing of regular programs and special FunDrive shows, check out our FunDrive Program Schedule!