We're proud to announce that CJSR will be co-hosting the SurroundSound Radio Documentary Festival for the 5th year in a row! 
SurroundSound is a Canadian radio documentary festival celebrating interesting and compelling audio stories by both emerging and veteran journalists, producers, and writers. Over the past five years, this small festival has grown to include more documentaries and even more community radio stations! The 2019 edition of SurroundSound takes place over four weeks in July, and can be heard Mondays in Ottawa, Tuesdays in Regina and Winnipeg, Wednesdays in Edmonton, Thursdays in Montreal, and Fridays in Halifax. 
Tune in to CJSR 88.5FM on Wednesdays at 11AM MST to get your fix of docs about everything from elephants on the loose in Edmonton to the push for free menstruation products in universities!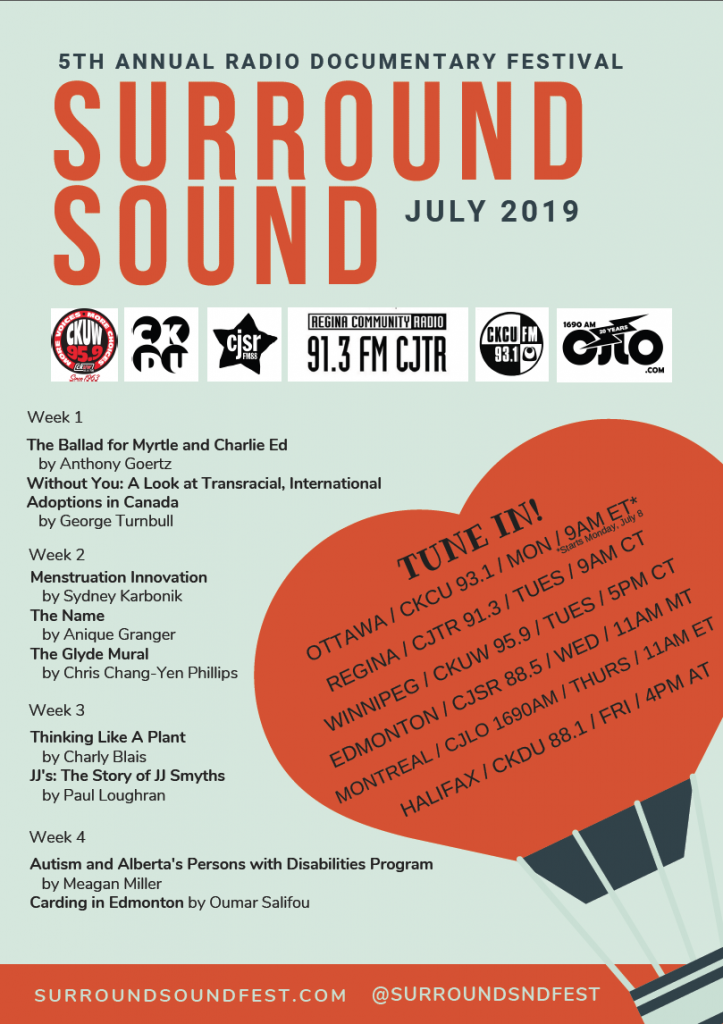 Learn more at surroundsoundfest.com and @SurroundSndFest on Twitter