Meet CJSR's first-ever original podcast series: That's Food. Hand-made with love by U of A students.
Okay, so we've been putting out podcasts for a while. But until now, they've always been made for radio first. In October 2019, we launched our first podcast bootcamp, teaching a group of podcast newbies all the skills to make their own show.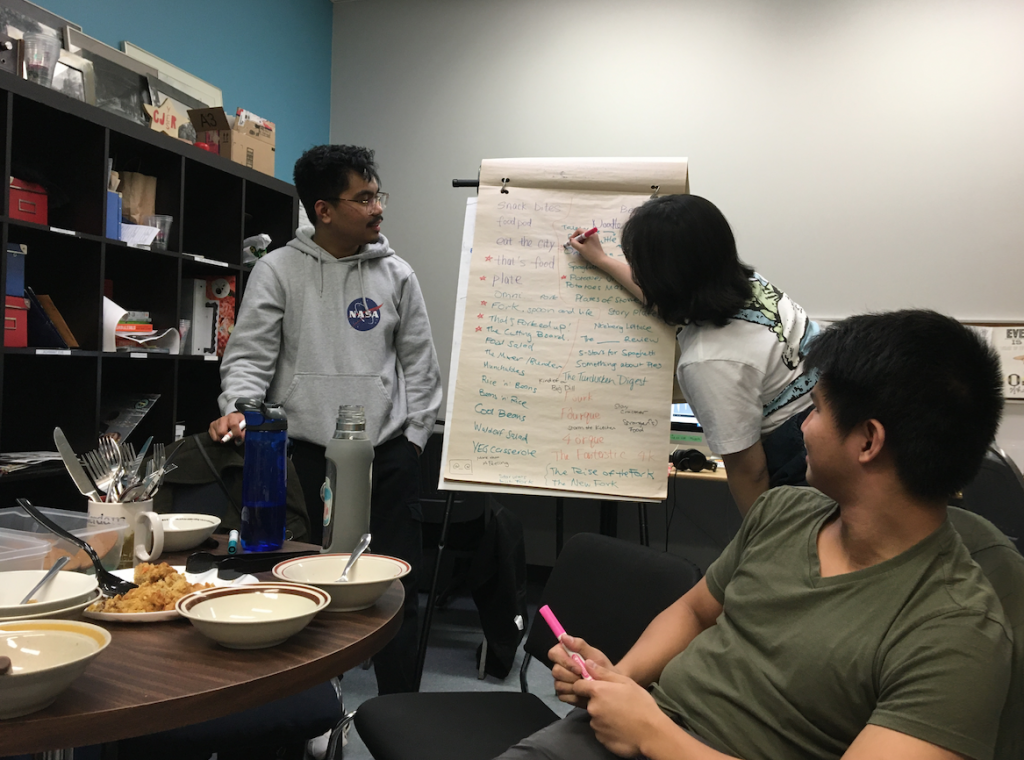 We practiced everything from field recording and editing to crafting the perfect trailer. And now we're ready to pull back the curtain on what they've made.
That's Food tells the backstory to food in Edmonton, one meal at a time. The episodes are produced by U of A students Melania Antoszko, Dan Collera, Ralph Garcia, Katelin Karbonik, Brandi Kueber, Kyla Wong, and Sophia Yang.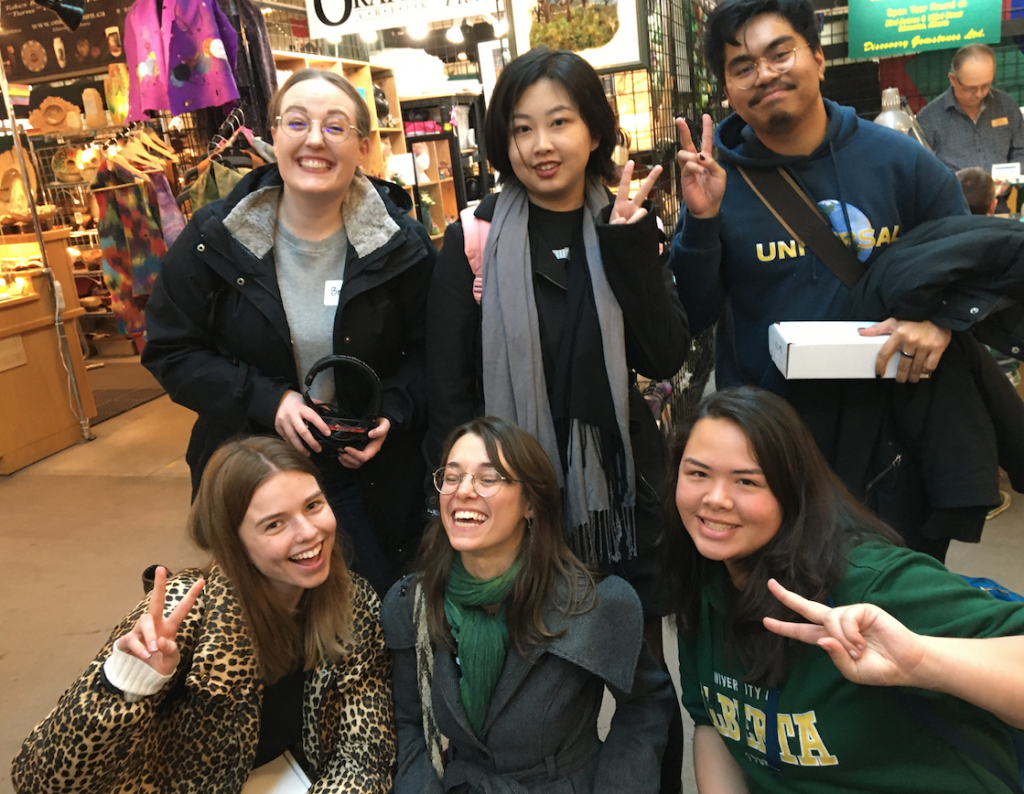 There's a huge range of stories in the series: how Kind Ice Cream plans to survive Edmonton's winter, why little Cari-Lynn Peevey celebrated her sixth birthday party on a picket line in 1986, the quest for Edmonton's signature food, and much much more.
This podcast bootcamp was run by CJSR's Podcasting Coordinator Chris Chang-Yen Phillips, and the series features original music by Doug Hoyer and artwork by Maaike Lynn. Episodes drop weekly, and the first two are out now.
Subscribe on Apple Podcasts, Spotify, Stitcher, YouTube, or listen on the That's Food website.
(PS We're now recruiting for our second podcast bootcamp. Sign up now!)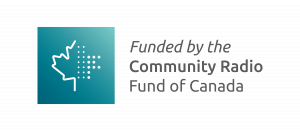 This project was made possible by support from the Community Radio Fund of Canada. Thanks also to Hindenburg for providing participants workshop licenses for the Hindenburg Journalist software.