Missed the meeting? Stay in the loop with FACRA! FACRA-in-a-hurry!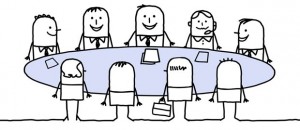 we are working on a new partnership with AICT to design a brand-spanking new superstar website
we have hired a STATION MANAGER/EXECUTIVE DIRECTOR! Sarah Edwards' first day is June 18th! Excite!
sadly, Kevin Wilson has handed over his FACRA presidency chair. We will miss him soo much 🙁 crying
the Anual General Meeting is likely to be held Wed. June 29th at 7pm. Thanks to Aaron Pooke for offering to help with the posters!
volunteer awards/mingle with Sarah Edwards PARTY is to be held in July, details to follow.
Chad is awesome. So are the volunteers who are helping him run the music library while he is on holidays. I wonder what he will bring us?
the cookies were delicious. Thanks Leah!
word of the meeting? "pithy"
doodles drawn? Batman
next meeting in June. Stay tuned…….